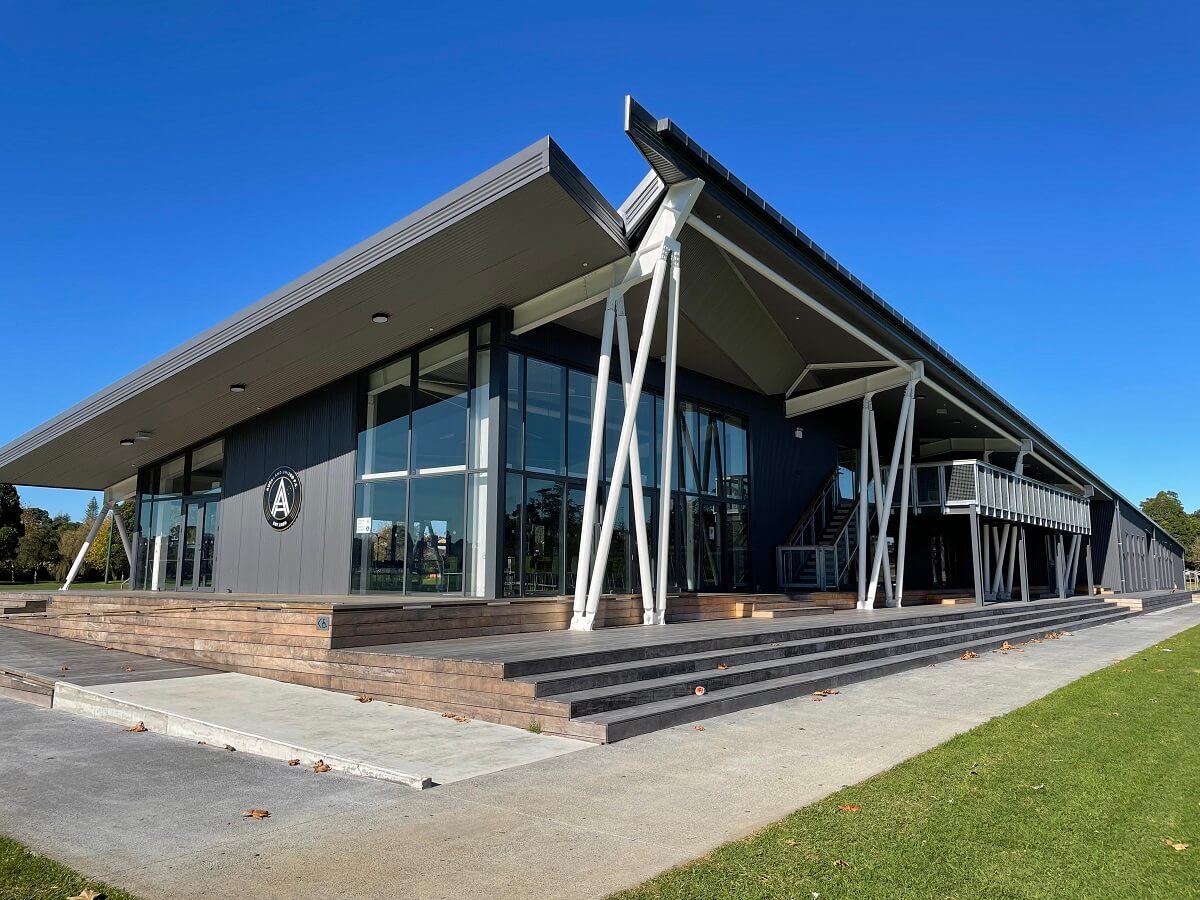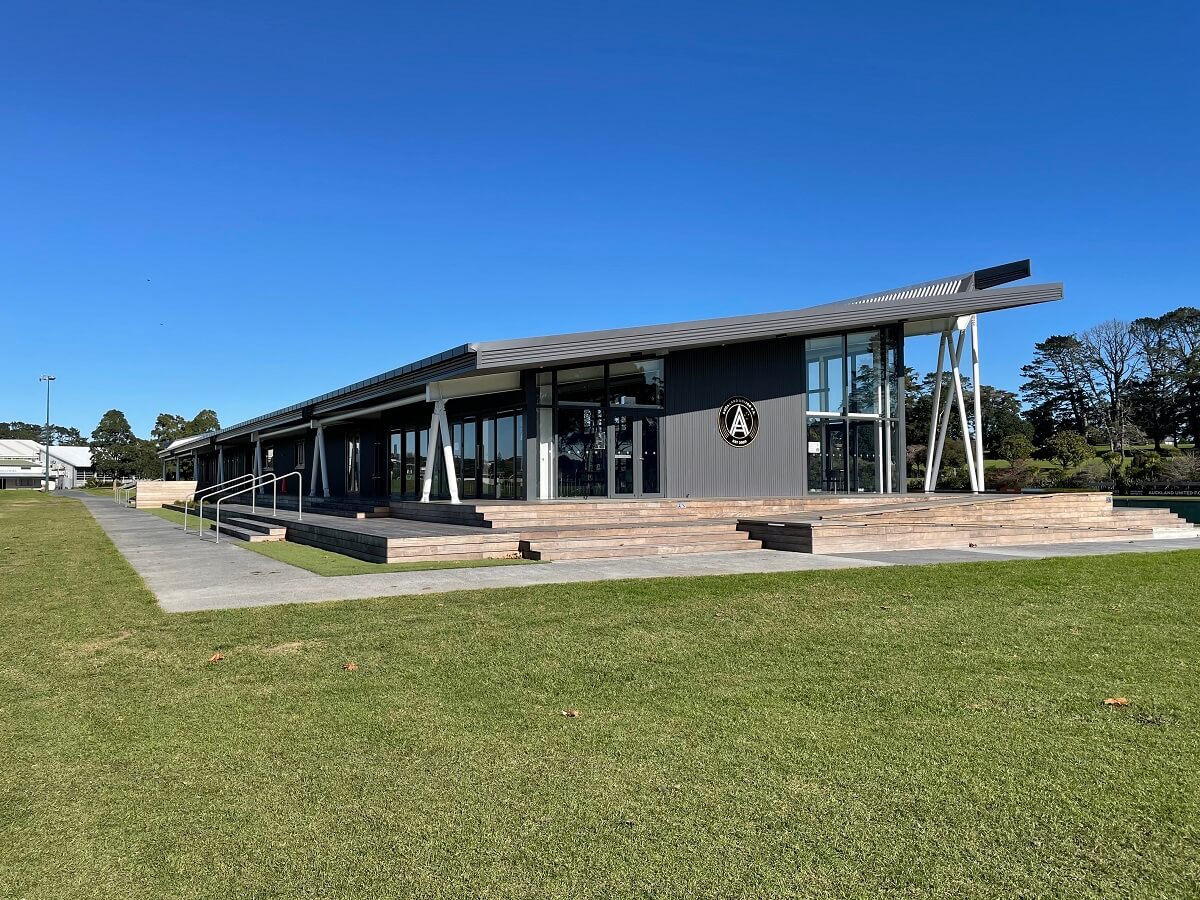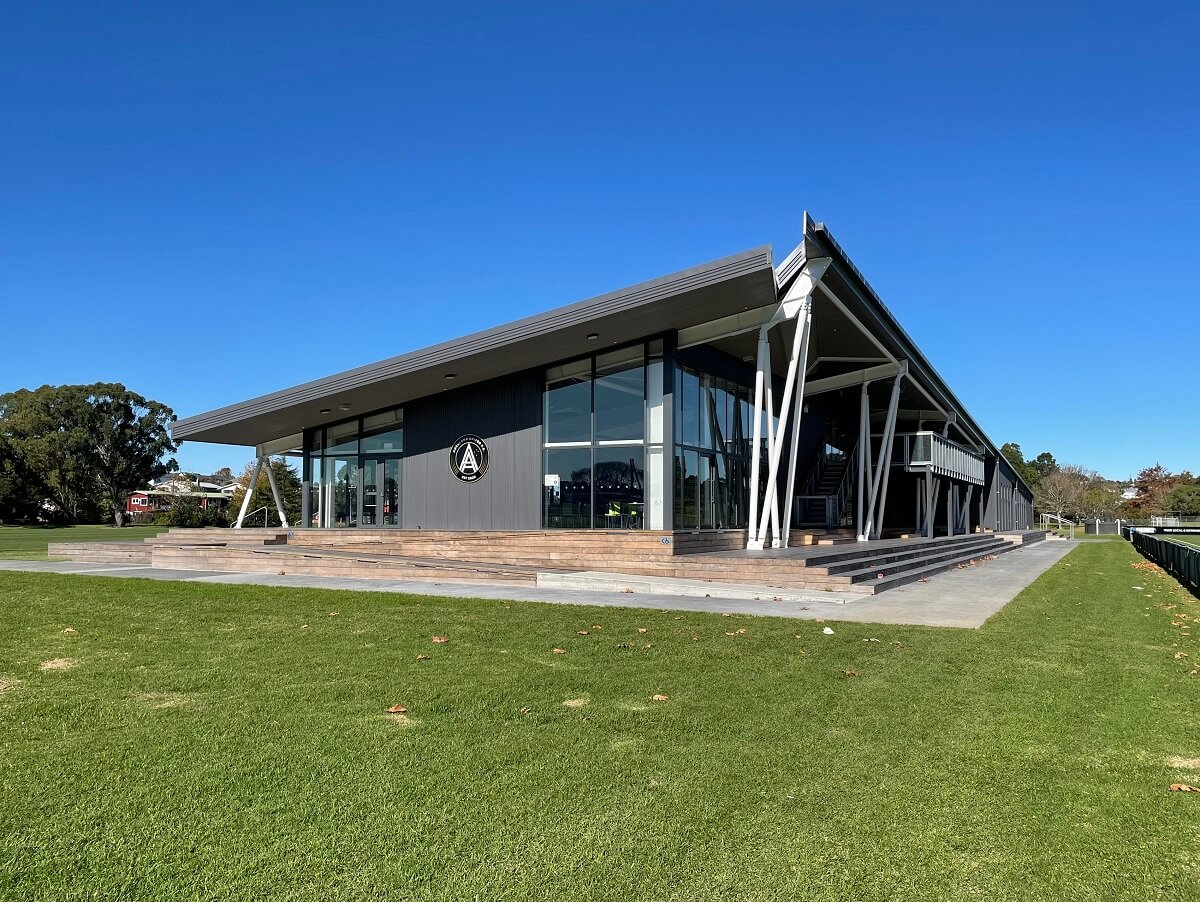 The clubhouse for the Three Kings United Football Club (now known as the Auckland United Football Club, following a merger with Onehunga Sports) could not cope with the needs of the Club's growing membership and stood in the way of expansion of the Cameron Pool so the Club was keen to build a new clubhouse to better meet the Club's needs and the changing environment of Keith Hay Park.
Copeland Associates Architects designed a contemporary single storey pavilion on a raised plinth to lift the building out of the floodplain. The pavilion integrates a floating sculptural roof form over steel triangulated supports, resulting in a lightweight and functional aesthetic.
The combination of the raised plinth and roof form also has the benefit of creating wide verandahs over the surrounding terraces, providing a perfect viewing platform for watching games on the adjacent fields. We think the end result looks fantastic.
Civitas scoped the consenting requirements, briefed the specialist consultants, prepared the assessment of effects and guided the application through the council processes to obtain resource consent on a non-notified basis.