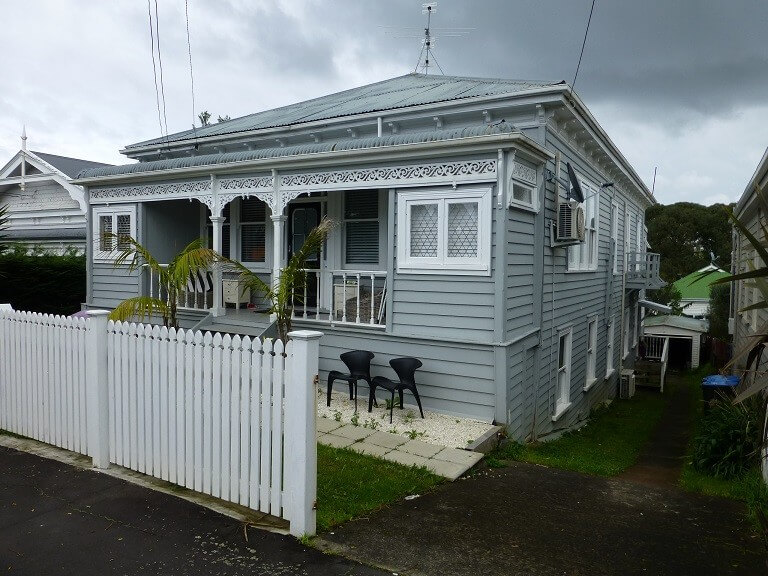 Grant and Gilly owned a big old villa within a heritage conservation area in Herne Bay.  The villa was divided into two flats, one above the other.
As a result of a neighbour complaint, the Council had issued an abatement notice requiring the owners to convert the building back into one house with one kitchen.
Our task was to assess whether the conversion to flats had been undertaken legally and whether there had been any material change to the building since then that would undermine the legality of that use.
This required research right back to the first district plan to be promulgated in Auckland and the bylaws that governed construction and land use prior to that plan.  In addition, we researched the city's historic rating and valuation records, and gathered testimonials from previous owners of the property.
The material gathered had to be carefully evaluated against the statutory criteria and case law for existing use rights to determine whether, on the balance of probabilities, the property enjoyed existing use rights for its existing use.
This evaluation was clearly and comprehensively documented to assist the Council commissioner to reach a robust decision that could stand up to scrutiny in court if challenged by the neighbours (who had by this stage engaged their own planning consultant).
The outcome – existing use rights were confirmed by the commissioner, which meant the Council had to uplift the abatement notice and the owners could proceed with a sale of the property with a clear conscience and the property's value intact.
And why, you ask, is this headed "As Seen on TV"?  The new owner converted the place back to a single house as part of the reality TV series "The Ridges".  All that hard work for nothing!