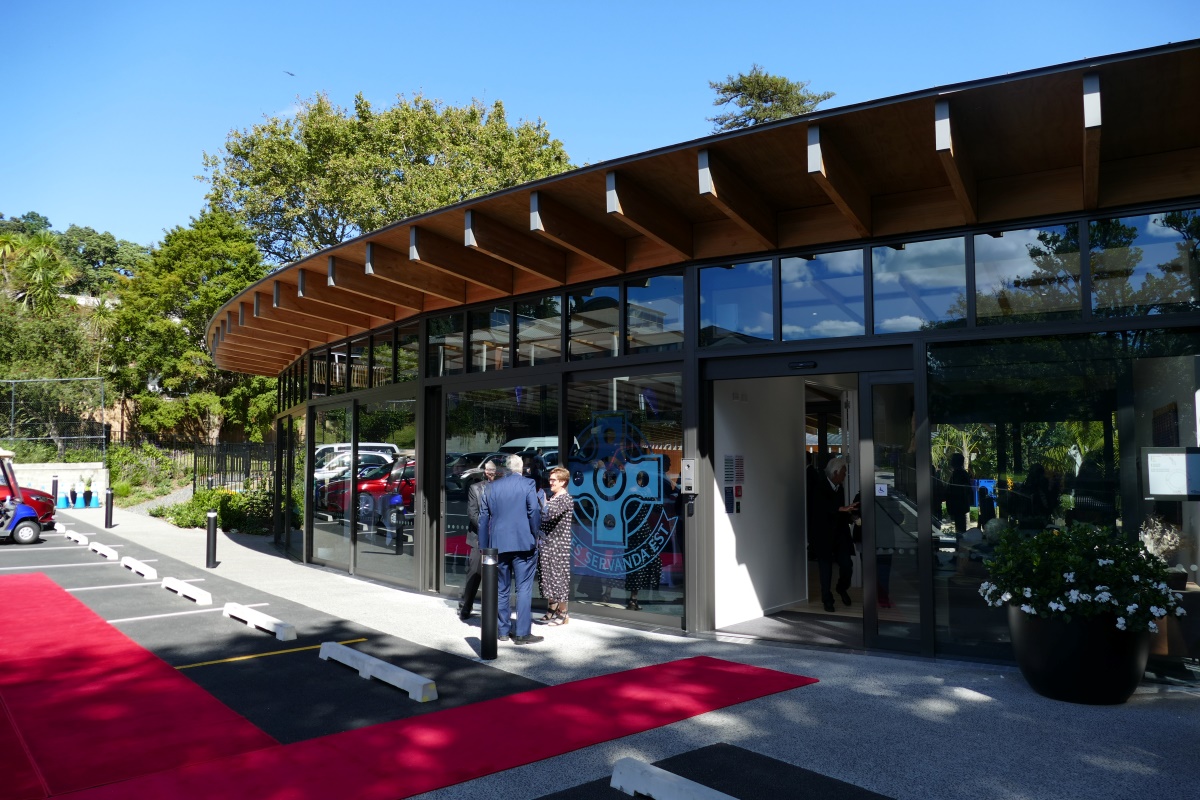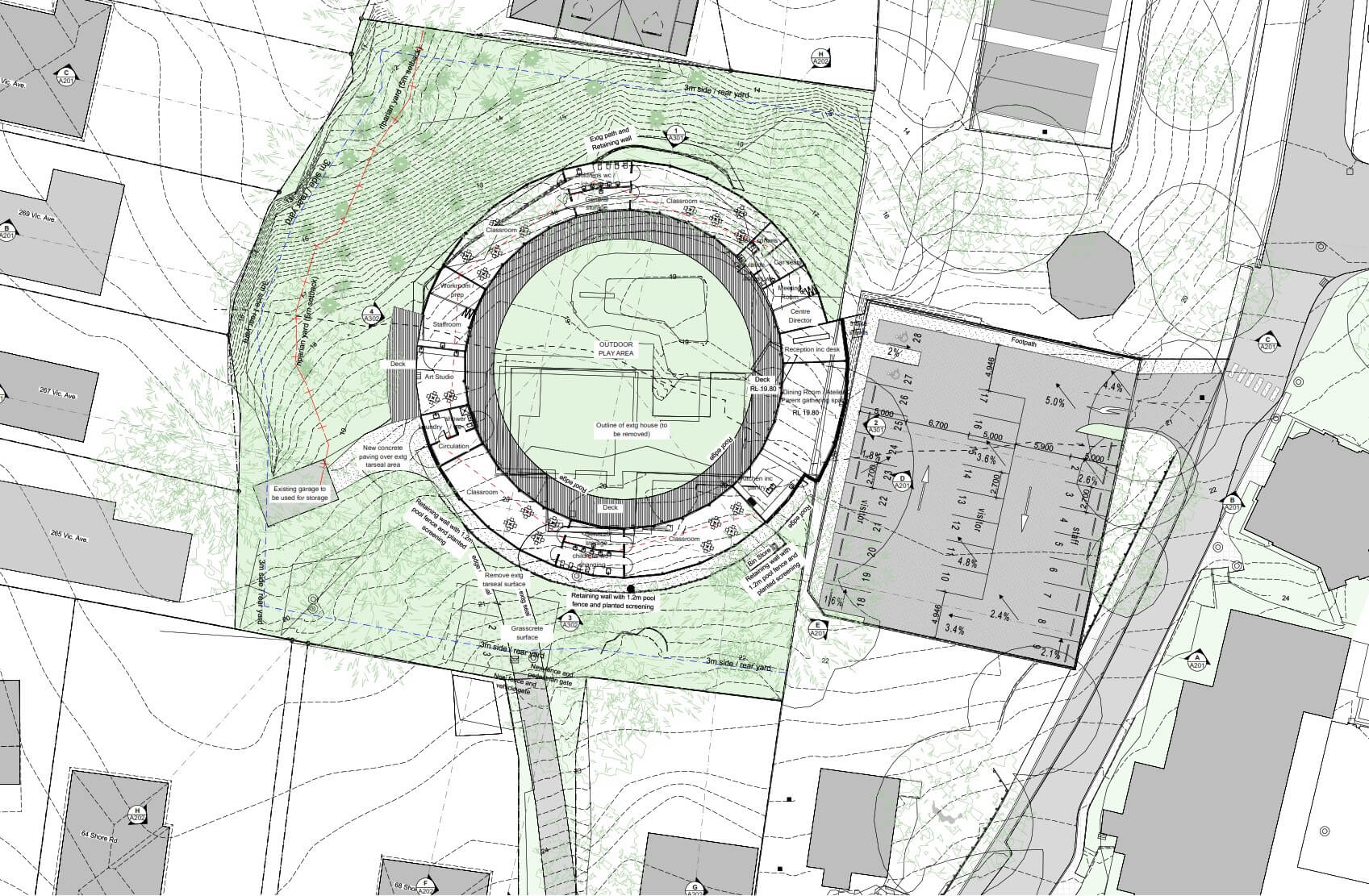 Civitas obtained resource consent in 2010 to establish the original St Kentigern Preschool on the former Corran School campus in Remuera Road.
Ten years later, we obtained resource consent to relocate the preschool to a new purpose-built facility at the St Kentigern Primary School campus in Shore Road.
The project replaced an existing staff house with a Collingridge and Smith Architects (UK)-designed circular building. The unusual shape of the building offers a number of benefits.  In particular, it:
Allows the building to sit within an area largely clear of significant vegetation while also allowing occupants of the building to have views into the surrounding vegetation;
Allows the outdoor play area to be contained within the centre of the building thereby reducing the potential for noise transmission from the outdoor play space to neighbours; and
Provides a more secure and safe environment for children with good lines of sight for staff to see and supervise the children's activities.
The project also converted two existing tennis courts to parking.
Main image and plan prepared by and copyright to Collingridge and Smith Architects (UK).
Ongoing Advice to the St Kentigern Trust Board
Civitas has provided town planning and resource management advice on all major projects undertaken by the St Kentigern Trust Board since 2003.  This has included:
St Kentigern College
Jack Paine Centre (Technology Centre)
Elizabeth McFarlan Centre (Girls College)
McFarlan Centre (Arrivals/Administration building)
Learning Commons and ICT Centre
Science building extensions
Boarding house extensions
Jetty, boat sheds and boat apron
Maintenance compound
Sports facilities
Stormwater consenting
St Kentigern Shore Road campus
Pre-school
Girls' School building
Senior Boys' and Specialist Facilities building
Jubilee Sports Centre, turf and carpark
Gate 5 carpark reconfiguration
Shore Road bus bays
Stormwater consenting
St Kentigern Remuera Road campus
Pre-purchase advice
Re-zoning advice
Pre-school
Civitas has also provided input on the master planning of the St Kentigern campuses, advice on developments proposed on adjacent land, advice on plan changes promoted by Council and advice on the Auckland Unitary Plan process.