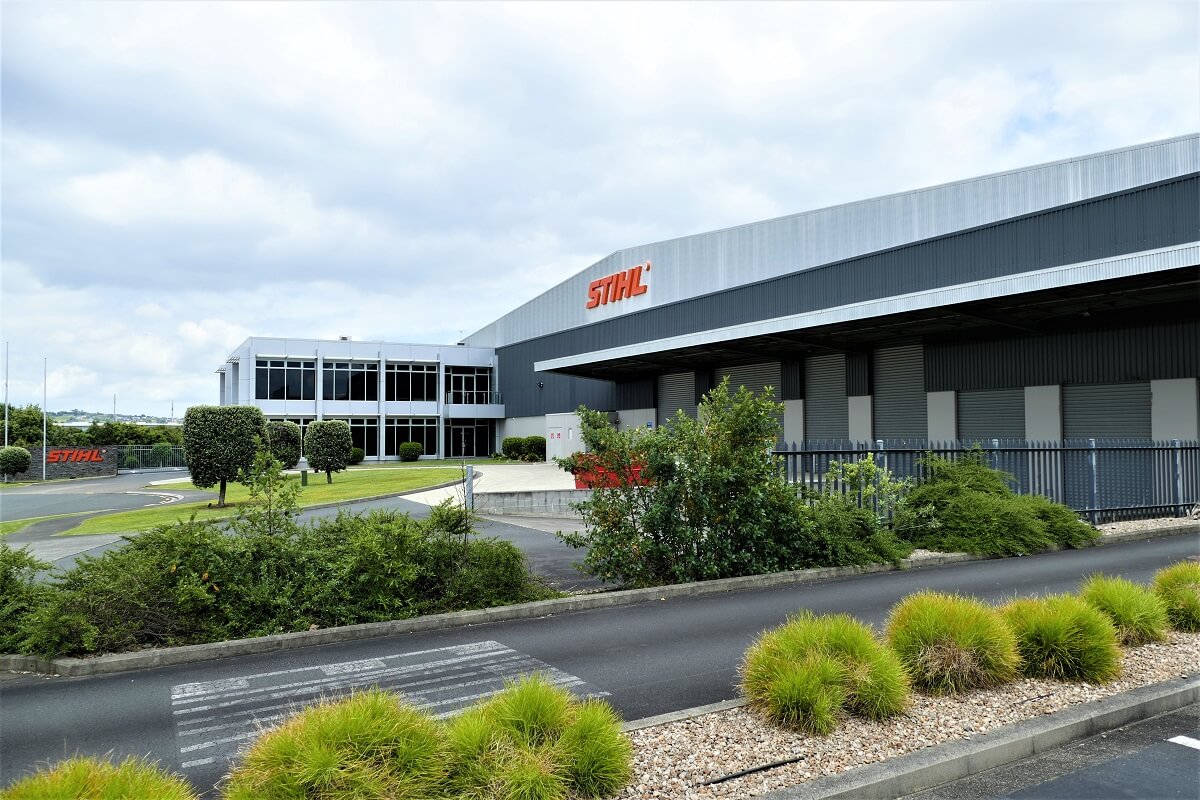 When STIHL purchased its East Tamaki site, all of the adjoining land was zoned Business 5, and the land to the west and south had a Stormwater Management Area overlay.
Under this zoning pattern, STIHL had the ability to construct a building right to the boundary with the land to the west and south, and anticipated doing so (by way of an extension to its distribution centre) in approximately 10 years, when it expected the growth of the business to require additional space. From STIHL's perspective, by purchasing more land than they needed at that point in time, they had future-proofed their ability to expand without having to relocate the business.
Unfortunately for STIHL, the Council subsequently changed the zoning of the land to the west and south to Public Open Space. As the site now adjoined Public Open Space, STIHL was required to provide a 5m landscaped yard along its two undeveloped boundaries and to comply with a 2m+45 degree height in relation to boundary control along those boundaries. This combination of controls eliminated the ability to construct a warehouse on approximately $550,000 worth of commercially zoned land.
Civitas was engaged to develop a strategy for securing consent to develop the STIHL land to the maximum extent possible, and then to implement that strategy, and we are happy to report that, despite opposition from parts of Council, we succeeded in that task.